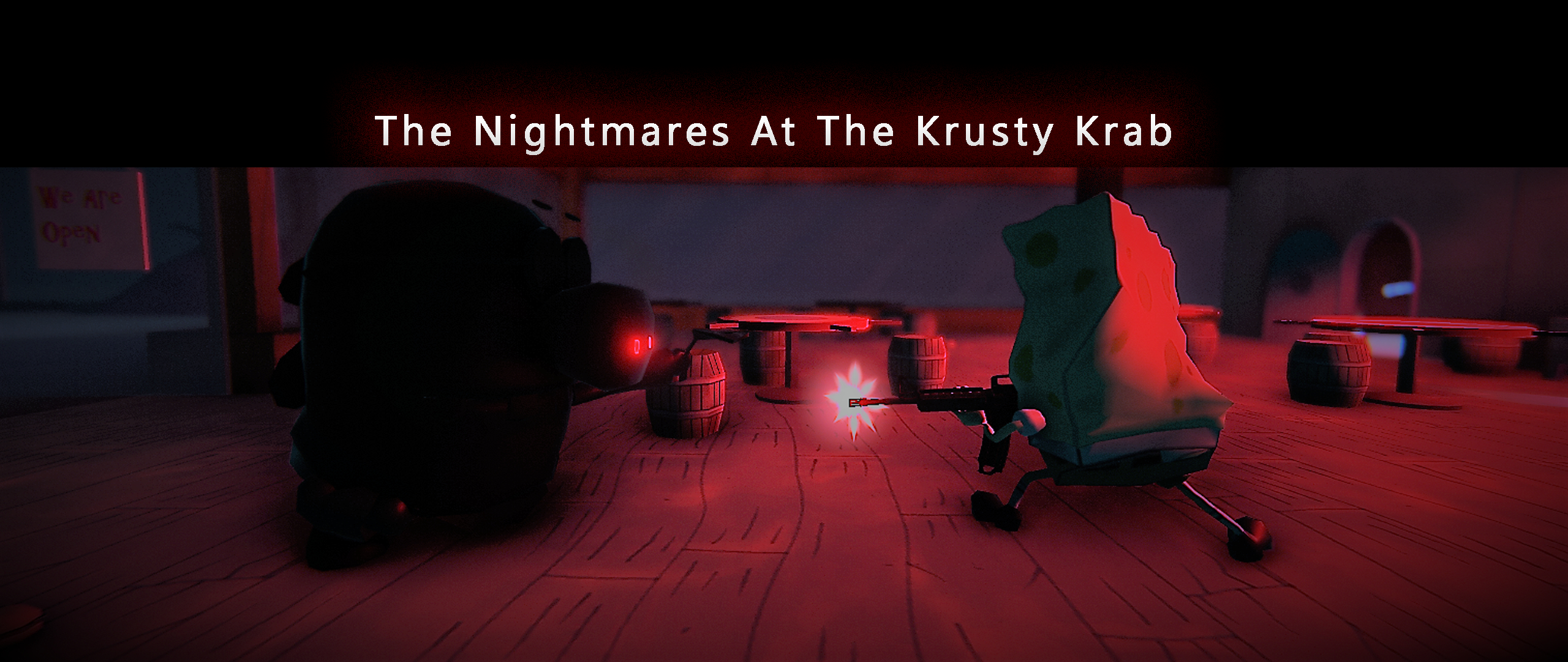 The Nightmares At The Krusty Krab (Spongebob FPS Horror)
It's your ordinary night shift at the Krusty Krab until a sequence of horrific events occur. With your co-worker squidward dead, and a horde of hash slinging slashers entering the Krusty Krab, you must find a way out. Immerse yourself in this wave-based FPS horror in which you (Spongebob) must fight his way out of the Krusty Krab. Start with a pistol and kill hash slinging slashers to earn money. With this money, you can buy better weapons off the walls of the Krusty Krab. Explore the landscape and find clues that help you escape the restaurant wasteland. There are a total of 5 endings.
Disclaimer: This is a fan parody game and I never have and never will intend to make money from this project. This game is a fan service to SpongeBob fan's alike.
For those on Xbox, you can still get this game. (though it's very outdated) Redeem code "CGDTT-9DH3G-KF3D9-QK2FQ-2J47Z" in the microsoft store.
Install instructions
Unzip, extract to folder, run game.
Download
Download
The Nightmares At The Krusty Krab.zip
348 MB